Our cattery is engaged in the breeding of modern Russian blue cats. 
The main goal of our cattery is to get a true representative of the breed with good health and superior breed qualities to their parents.
We get the real pleasure of watching our kittens grow up.
Gojmerac Empire is croatian Russian blue cattery located in Zagreb, with top qulity kittens and cats.
We are member of 2 worlds biggest cats associations, WCF and FIFe.  All our cats come from the finest Russian blue lines worldwide and their beauty and sweet personalities attest to this. We work together for the best interest of the breed with the best Russian blue breeders.

Participating in Internatinonal cat shows is very important to us in order to keep standard of our breed in high level. We are proud to have Internatinal Champions, Champions, Junior Champions and Kitten Champions in our breeding program.
I am a veterinary technician and animals have been my greatest love since early childhood.  The love for Russian blue cats was born at first sight and I had only one thought – we will breed these beautiful creatures and share our love with selected cat lovers around the world. Feel free to contact us with any questions. We will be happy to assist.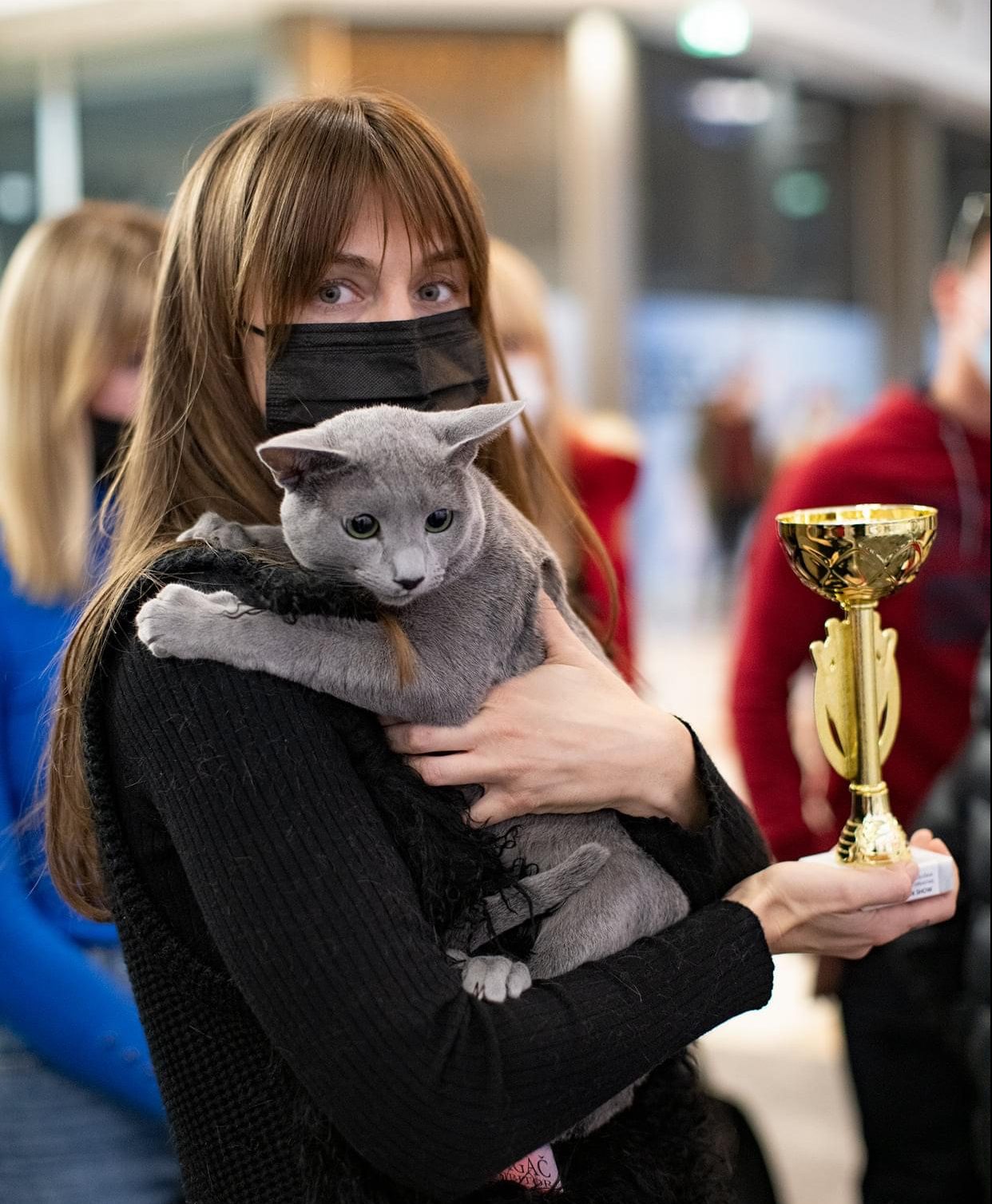 Photos from exhibitions and cattery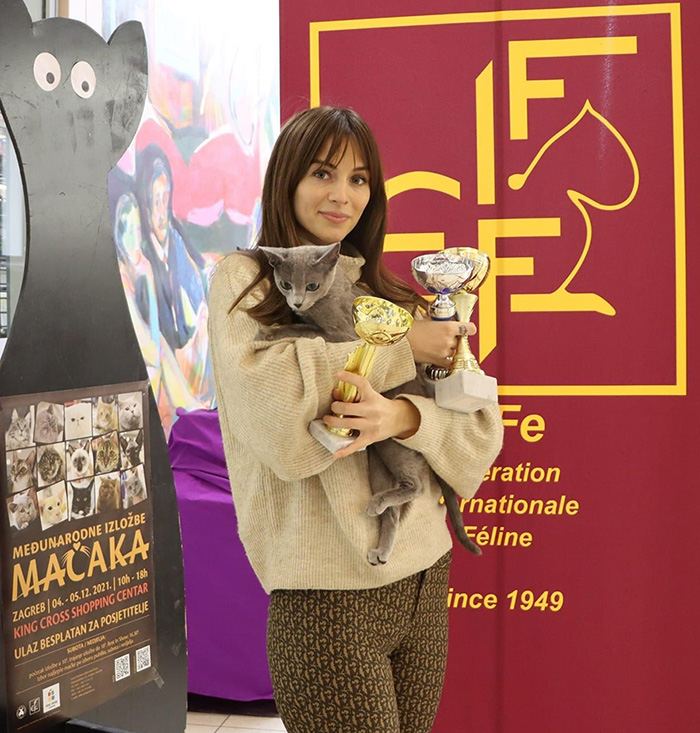 ICH BW UW  

Boyard Roksi
Photo from FIFe cat show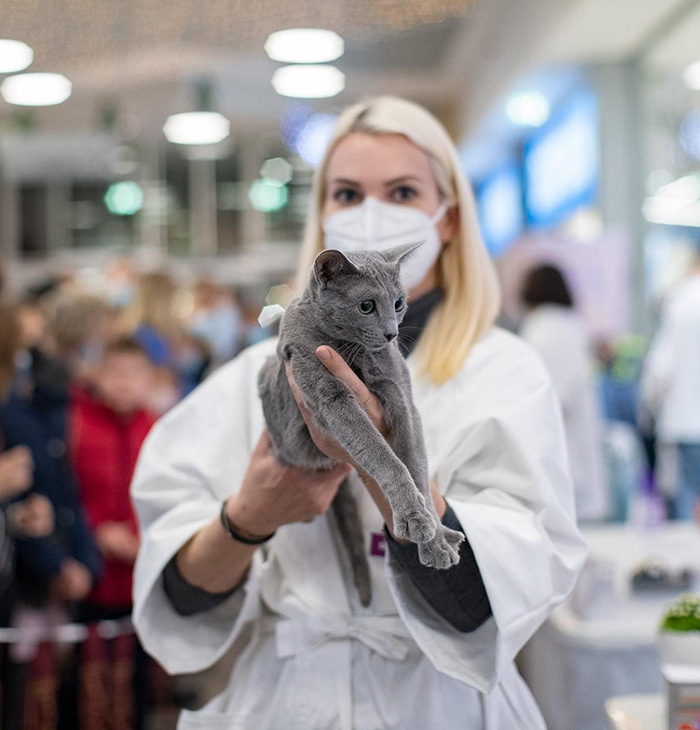 KCH GR* Siverine Ysabel
Photo from WCF cat show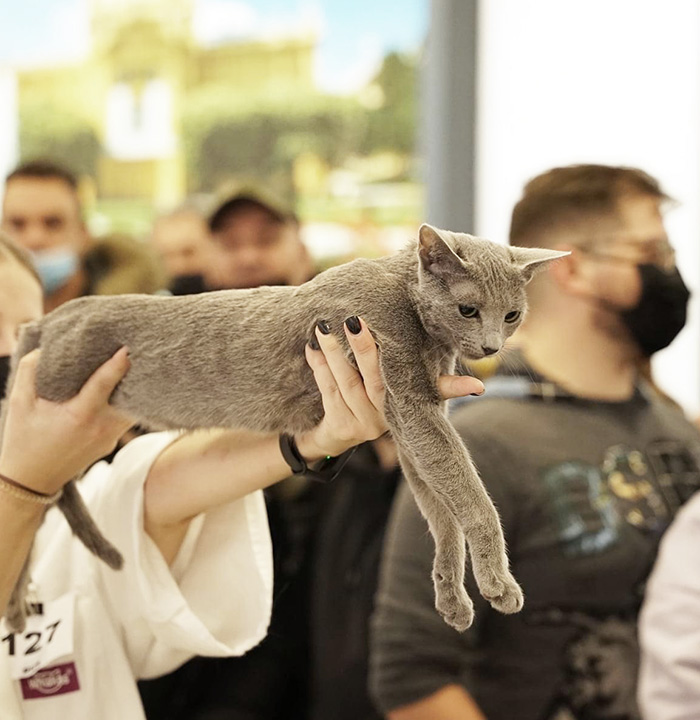 KCH GR* Siverine Ysabel
Photo from FIFe cat show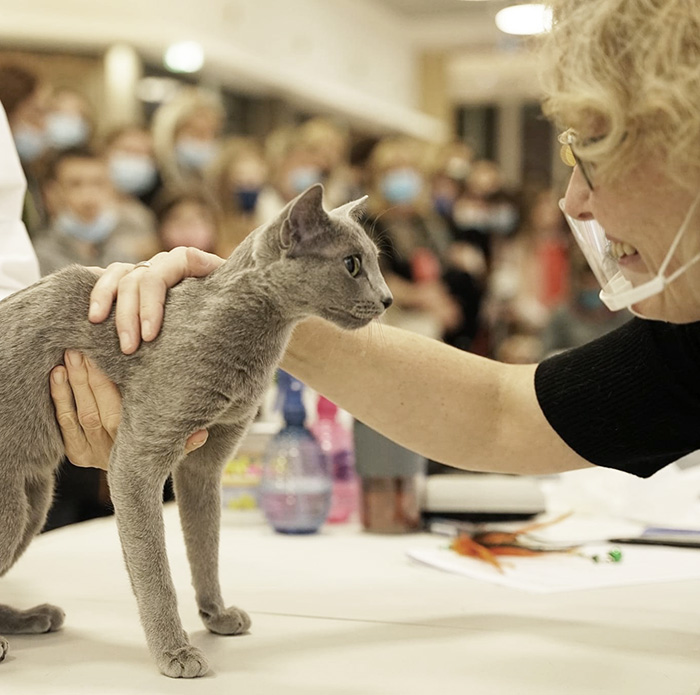 ICH BW UW  

Boyard Roksi
Photo from FIFe Cat show